April 9, 2017
There's a souvenir store at the Queen's Gallery beside the Holyrood Palace's compound. They sell gorgeous porcelain plates fit for royalty. After my first visit in 2013, I've always dreamed of coming back. Why? Ehhh to go plates shopping.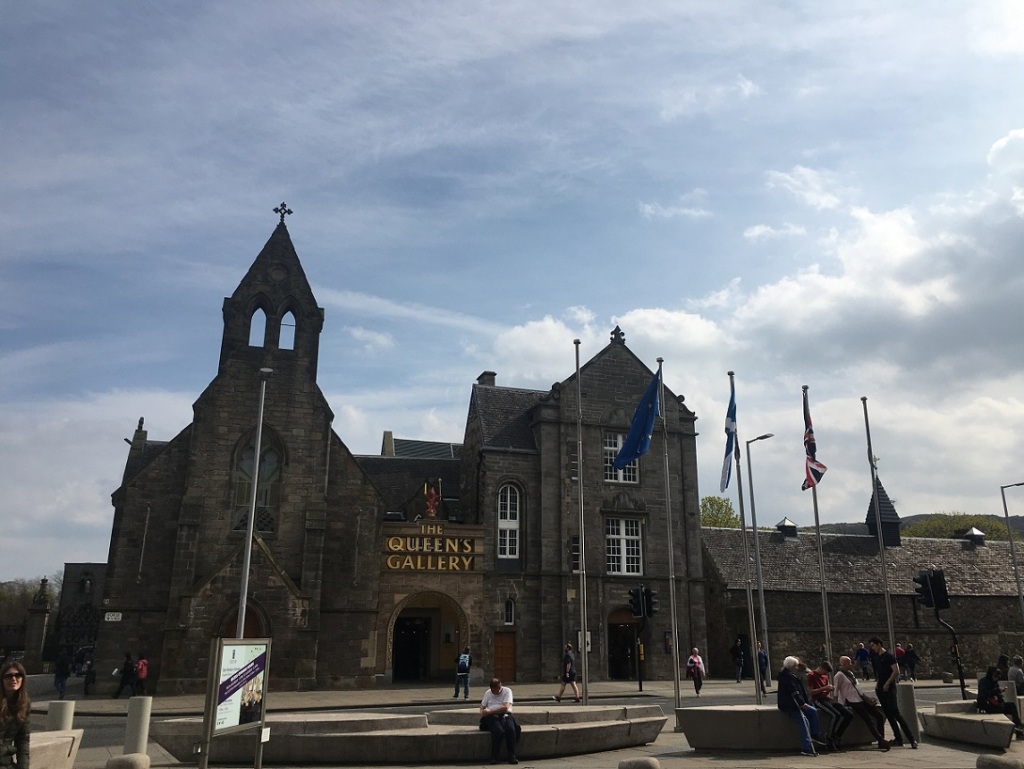 If you'd rather keep the gold in your vault rather than eat on gold plated plates and saucers, then this store is not for you.
Limited collection porcelain plates for 175 – 250 pounds sterling for each piece. This is sooooo beautiful. If you use this plate everyday, you will become slimmer. While eating, it'll remind you of the P15,000 pesos you paid for this one plate so you will lose your appetite.

My husband doesn't like eating on gilded plates. Feeling nya malulunok nya yung mga gold.

The logo looks like a letter A but actually it's a V.

I don't buy commemorative plates. They are more of decorative or collectibles.


This is the least expensive plate in the store, it's 49 pounds sterling per plate or P3,087.

Coffee pot and urn (vase)

Coffee cups and saucers

I want to host an afternoon tea party for 10 friends I just couldn't find the time and energy to do so. This white fine porcelain tea cup and saucer with blue and gold combination would be perfect for an afternoon tea party. Just don't break it.

By mere looking at this tea towels makes me feel like a royal blood.

It was love at first sight when I saw this white and gold collection. My credit cards melted in fear so I wasn't able to buy this.

I didn't get to buy plates from this store. I was overwhelmed. I couldn't figure out how I would carry them home. I only bought a small milk caddie and a book on table manners.