May 25, 2018
To add some cheery atmosphere to the entrance of our reunion venue,  Edmund and I decided to go to the flower nursery to buy a dozen potted flowers to line the walkway.    It's summer and this is the perfect time to surround ourselves with colorful flowers.
My husband was already inside the SUV while I walked towards the vehicle I noticed a young boy on a bicycle whizzed by. Then when I looked down, some two meters away was a brown dog, barking, looking mad and running towards me. I panicked. I could not go inside the vehicle because the dog was in the way. I could not go back to the house because that would be too far. Crazy me but the only place I thought would save me from being bitten by the dog was on the SUV's hood. In panic, I turned around and leaped on the higher than normal bumper. The hood was hot as in 100 degrees hot. But I was in panic and was not thinking straight. My husband who was sitting at the wheel was horrified to see me in front of the windshield clinging to my dear life. He had no clue what was going on. If there was a CCTV camera, it would be a scene from America's Funniest Home Video. You could just imagine how I looked like with my body dangling on the hood, both my legs were up, my right arm clinging to the edge in front of the windshield, and my horrified face as ugly as hell while crying.
My husband got off the vehicle and told me to come down. "Anong….bumaba ka dyan!" He helped me get off the hood. He was confused and didn't know what was happening. I was crying loudly. "Merong aso…. whahhhhh, merong aso, kakagatin ako!.
E—– "Ano'ng aso? Walang aso! Jesus….".
He didn't see the dog nor the kid on the bike. He yelled at my daugh ter to get ice. I scratched both my knees and right elbow but my left knee took more of the beating. It was bruised and red and sore. Ang sakit!
I was crying not because of the pain but natakot ako at nagulat dun sa aso.
My daughter ran to the kitchen and instead of getting ice, she came back running with two packs of frozen bibingka Aileen brought home from her Holy Week vacation. My daughter placed the two frozen bibingka on my knees!!!!
My husband drove around the area looking for the boys. He found them three blocks away and told them to keep their dog on leash.
After I calmed down, we left to buy  flowers while I iced my knees continuously until all the ice had melted.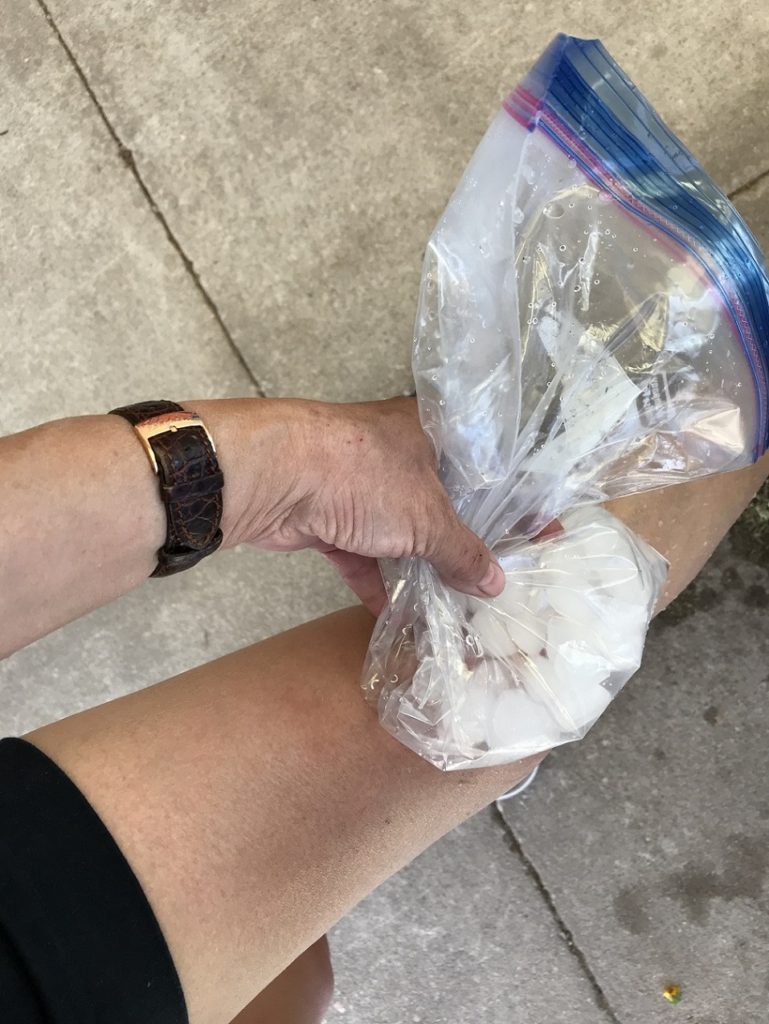 It took us about half hour to find some cute and inexpensive floras.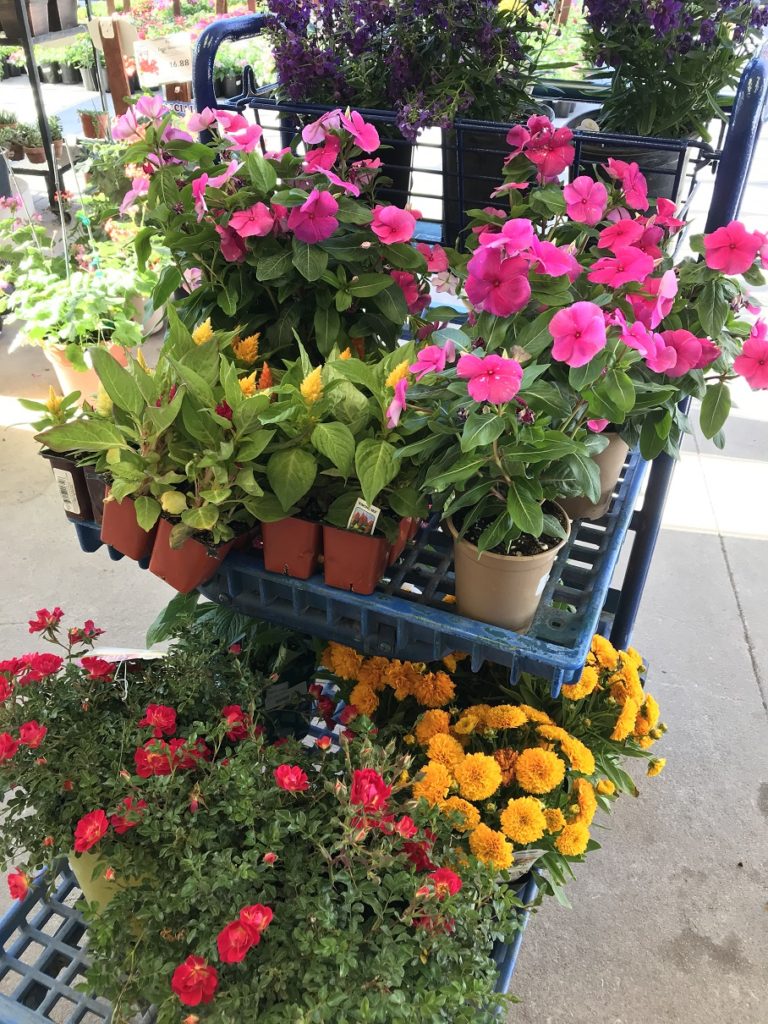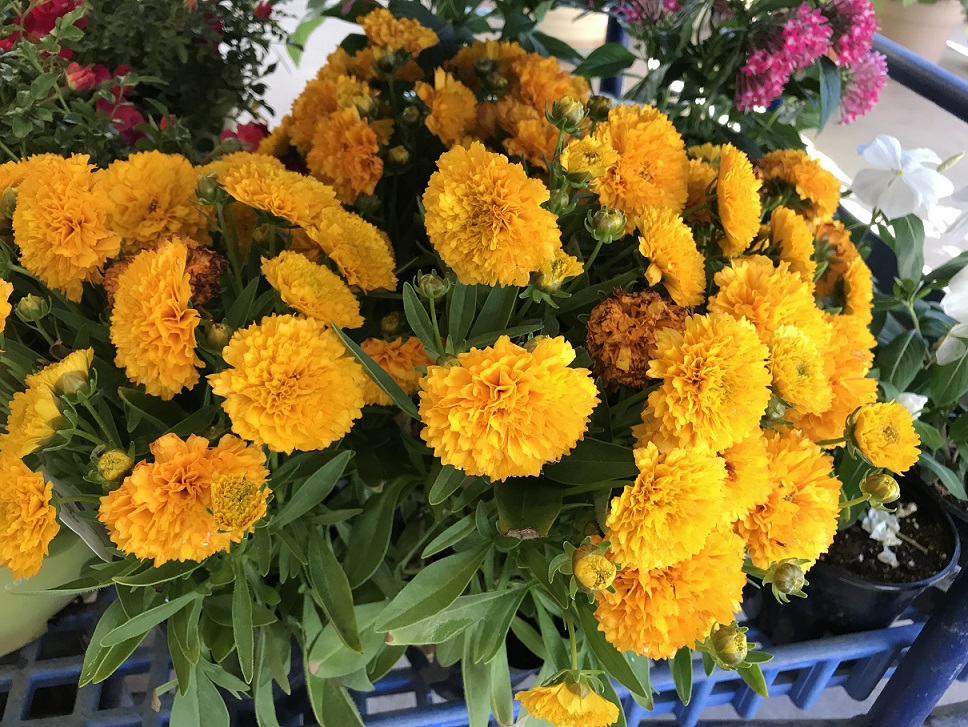 I wish flowers last forever. They are gorgeous creatures with a simple purpose of beautifying our surroundings and to cheer us up. The inject instant happiness, although fleeting.