Our flight to the US was on April 30. I planned on leaving by myself on April 25 but my seat was not confirmed sooner so I ended up traveling with Edmund who was booked on April 30.
When we arrived at the airport we were  surprised at the long line of passengers waiting to check in. There were two flights leaving for San Francisco and one to Los Angeles on that same evening.  The PAL staff told me that the volume of passengers was due to the mga balikbayan going back to the US after spending Holy Week and residents spending their summer in America, either way was good for the airline industry. We were advised beforehand to contact the PAL officer on duty so he could assist us. We didn't anymore, ayaw namin abalahin pa sila. It was easy naman to check in.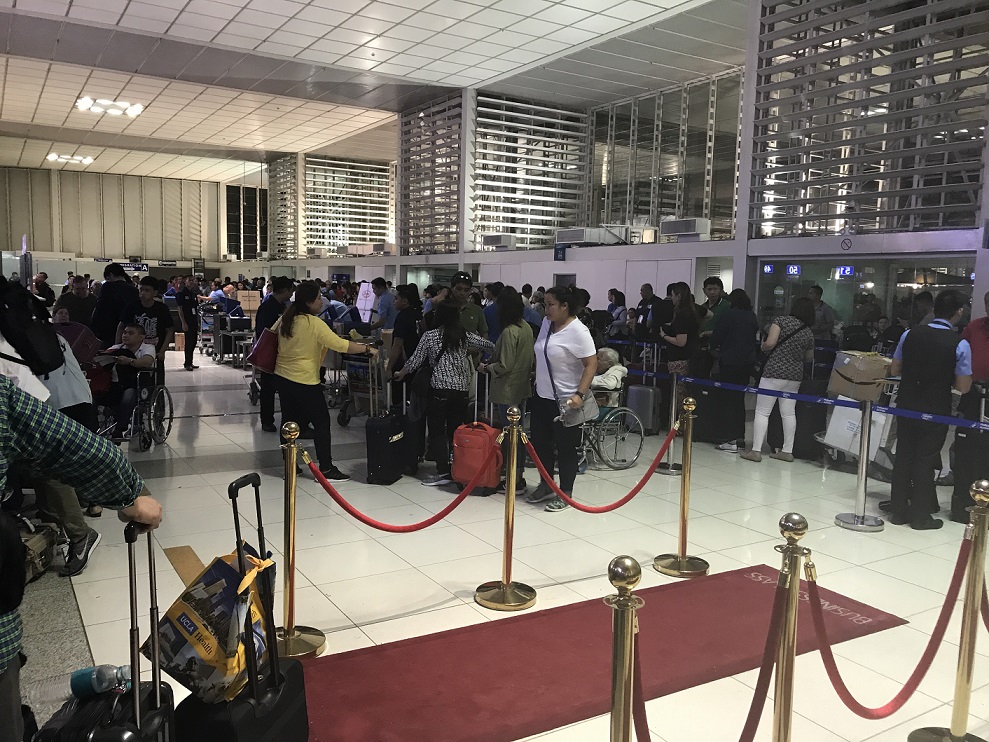 The Mabuhay Lounge was jampacked and no more seats were available so we ended up occupying two stools at the bar counter facing the wall. We spent our time at the lounge eating, just eating and eating.  We were actually hoping to be bumped off and flown the next day  but none approached  while we waited at the lounge.  Edmund said we were not in a hurry to leave.  But I found it a bit tiring— the unpacking, then packing, and of course we would like to go home for a few hours.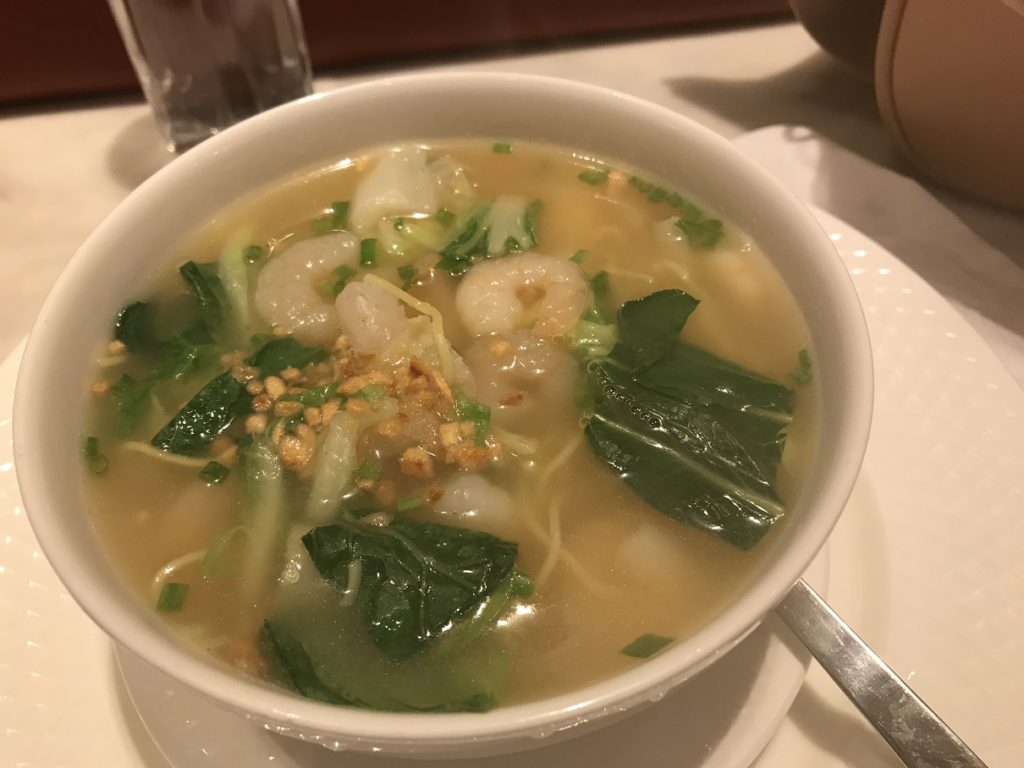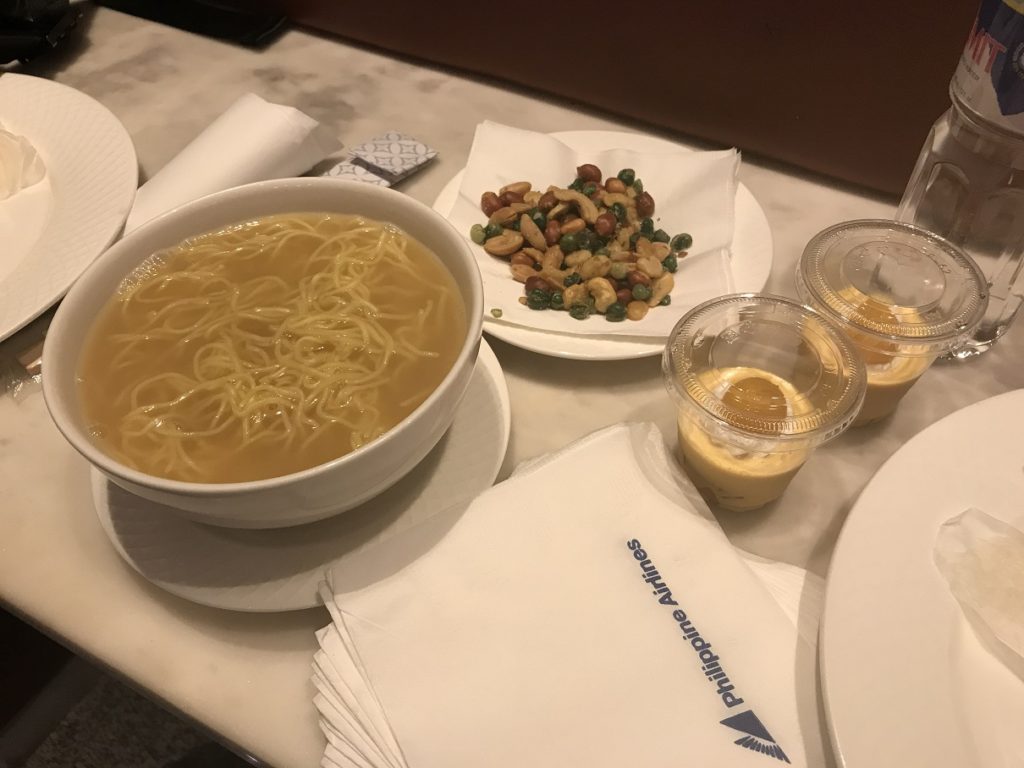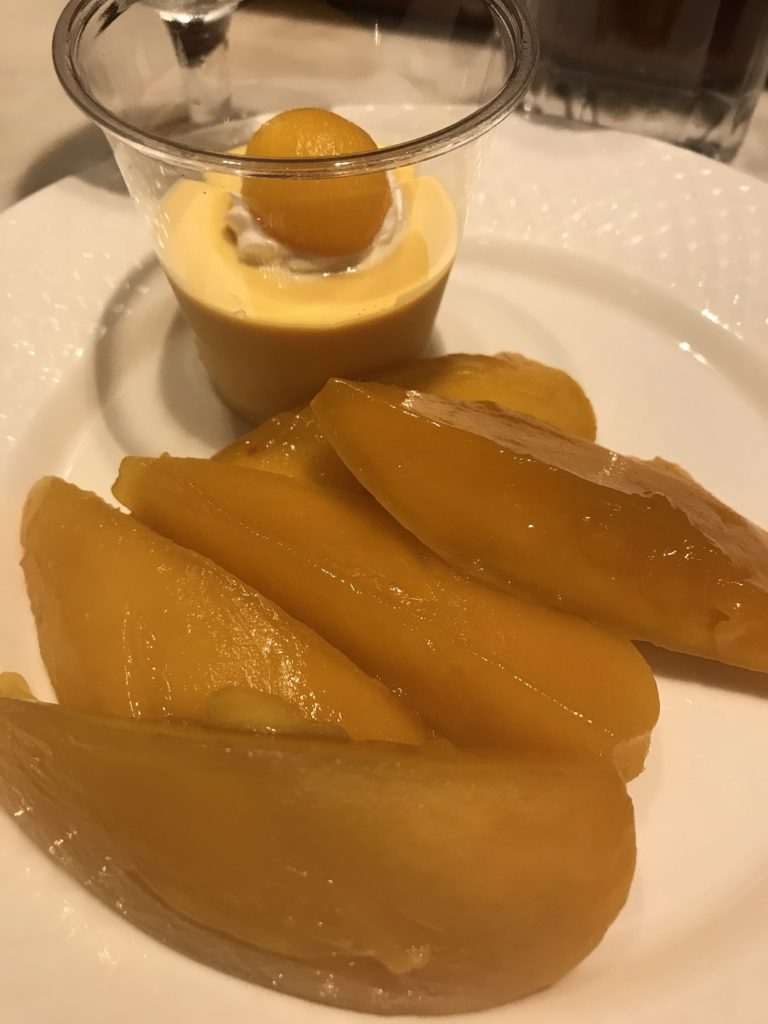 We were already super busog when we left the lounge.
I wasn't happy with my husband's choice of seats. He checked in online and chose row 5 unaware that those seats were on the second cabin and they were on the first row so the tv was tucked in between the side of the seats.
The television was the old style and small.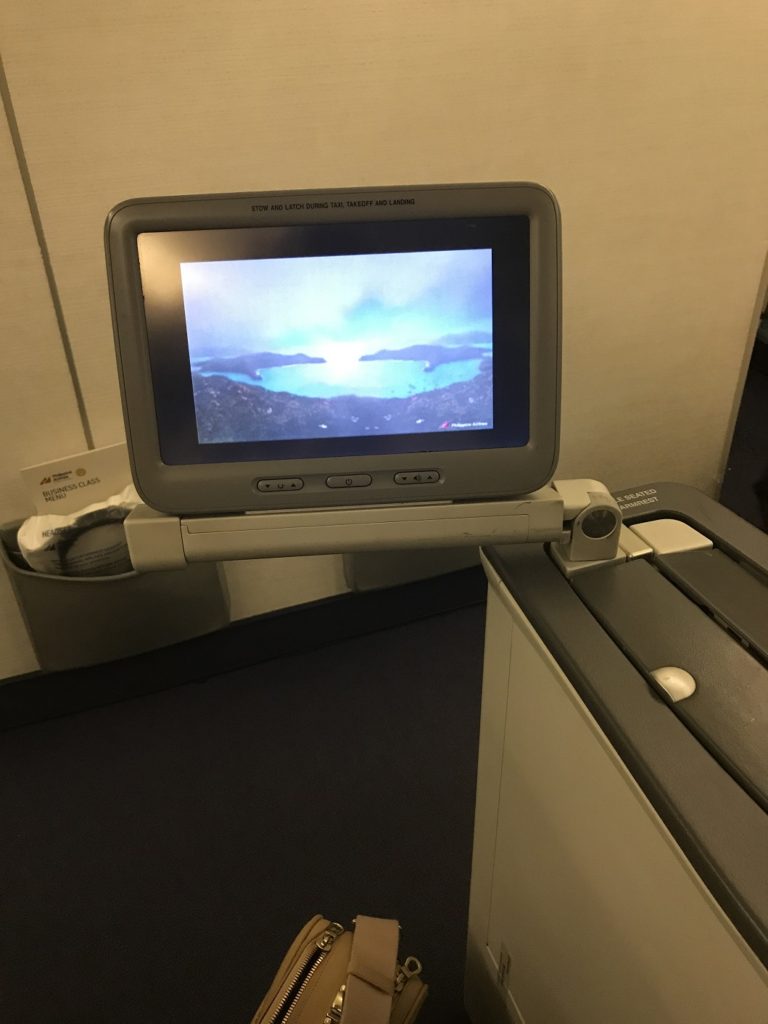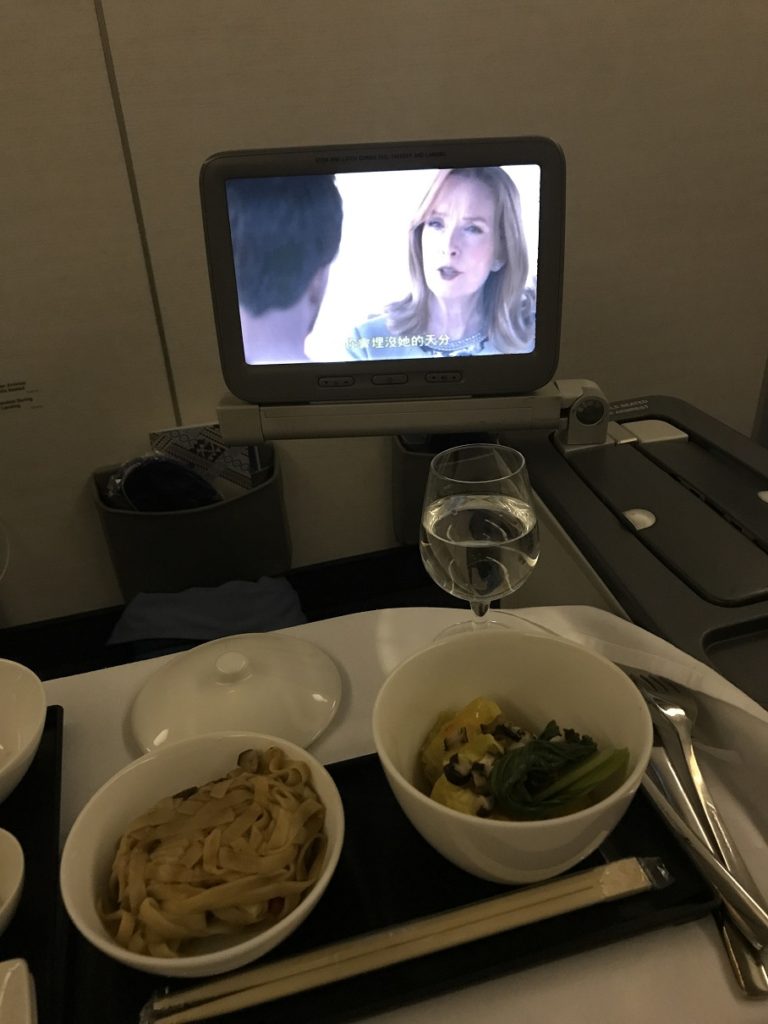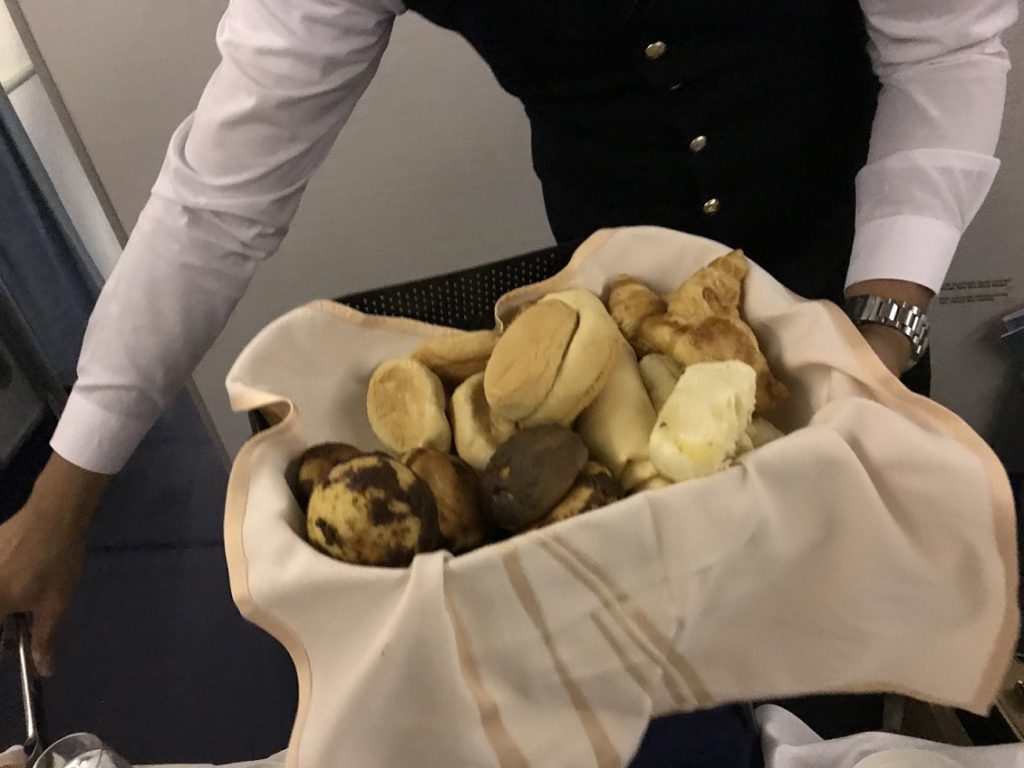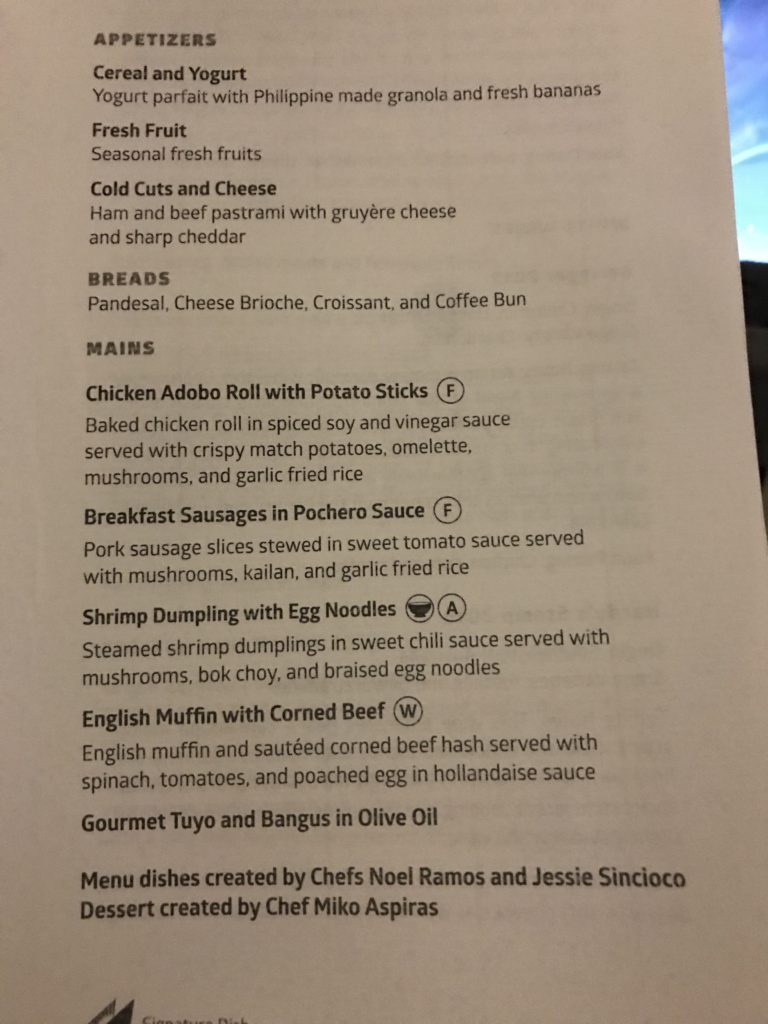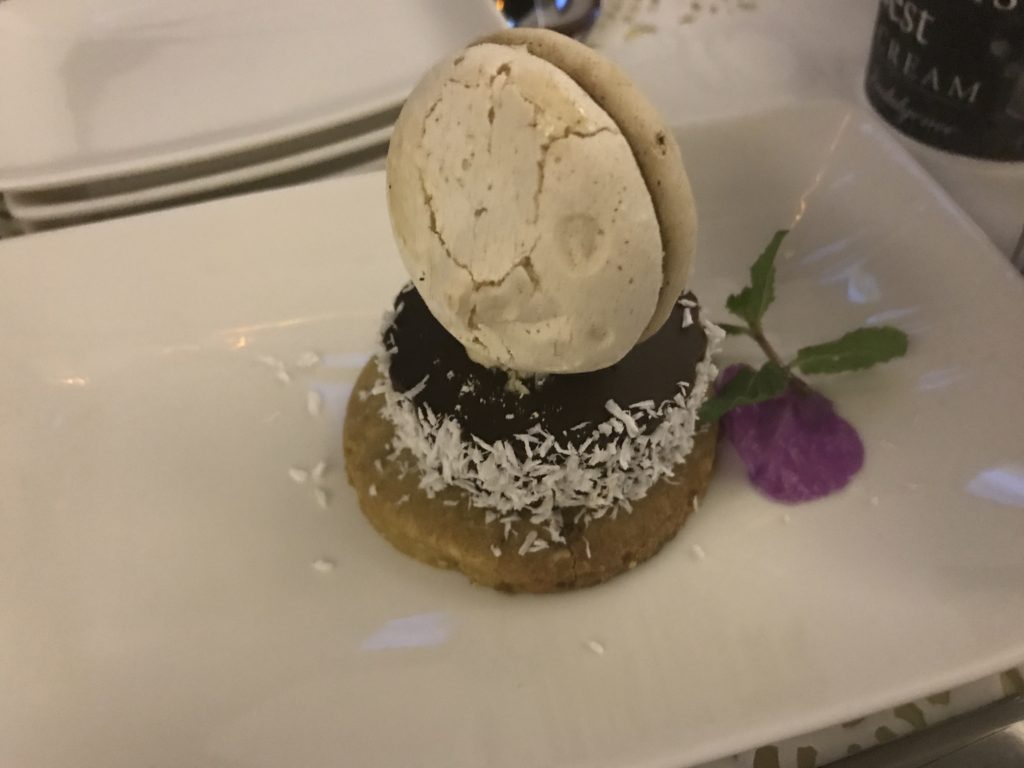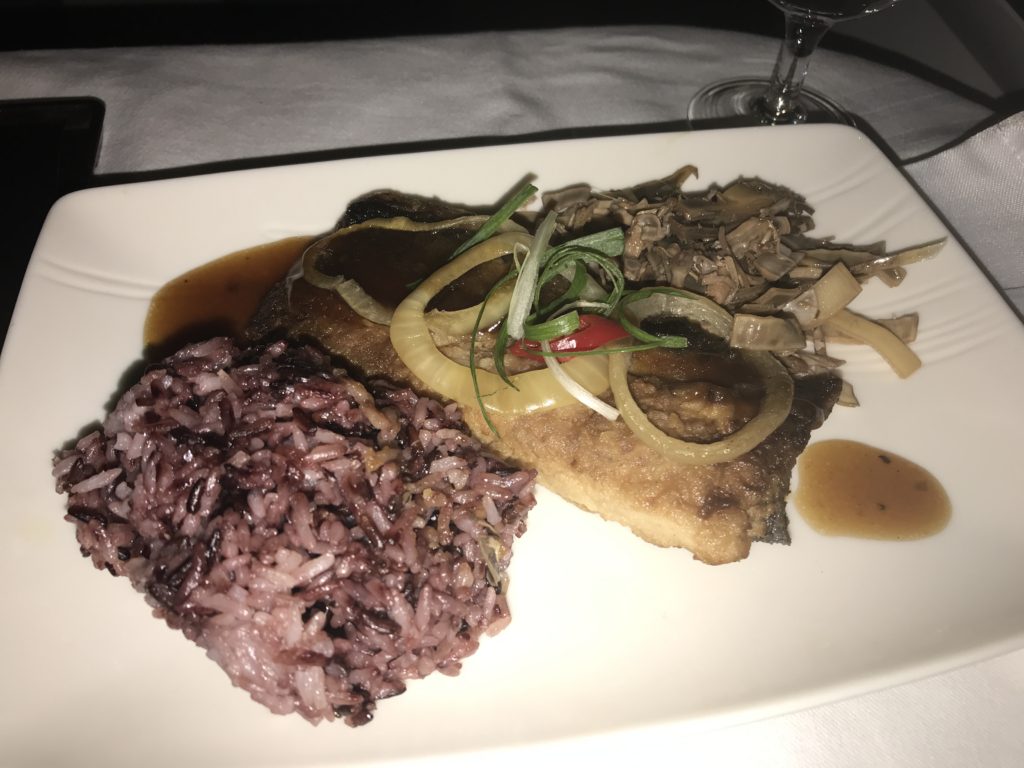 I couldn't sleep during the flight because I was anxious. Three hours into the flight as we approached Japan Sea the turbulence started. It was mild but it was continuous for several hours which made me uneasy. There were a few  big chops which made me agitated and nervous. I hate plane rides but I keep on traveling. What a contradiction.
Our arrival in the US was a bit early for the reunion scheduled on May 27. The immigration officer out of curiosity asked us what we were going to do in between. We needed at least three weeks to prepare for the venue, food and other physical arrangements more so because this would be the very first time that we're holding it somewhere farther away. I am the host so I have more errands— preparing the venue, ordering food and many others. And of course my birthday falls on the same day and I don't want to get stuck serving food the whole day so for dinner I am planning on bringing the whole Tan barangay to a restaurant. I would still look around for a good enough place for my birthday dinner.
Traditional In N Out welcome to America dinner.