We were happy to see Oyen's three ICA classmates. They're here for the wedding.
(left to right):
Kat arrived on March 11 from Calgary. She was Oyen's classmate from grade 5 to high school. She went to Ateneo while Oyen went to Fordham. They remained close friends despite the distance.
Kat moved to Canada after college. Oyen had visited her once or twice in Canada.
Atty. Shiela went to college in Boston University and is now based in Texas with her husband and two kids.
She and Oyen were classmates in ICA from nursery to HS. They both attended the summer program at Thornton College in London.
Anne owns the top bakeshop chain in Texas. The business had been featured on CNN and it now has five branches.
She flew to San Francisco straight from a vacation in Iceland. I could still remember the day I dropped Oyen off at their house in Greenhills with a set of drums. Ano kaya yun 20 years ago? Magpa-practice yata silang dalawa or magja-jamming.
Thank you ladies for being here.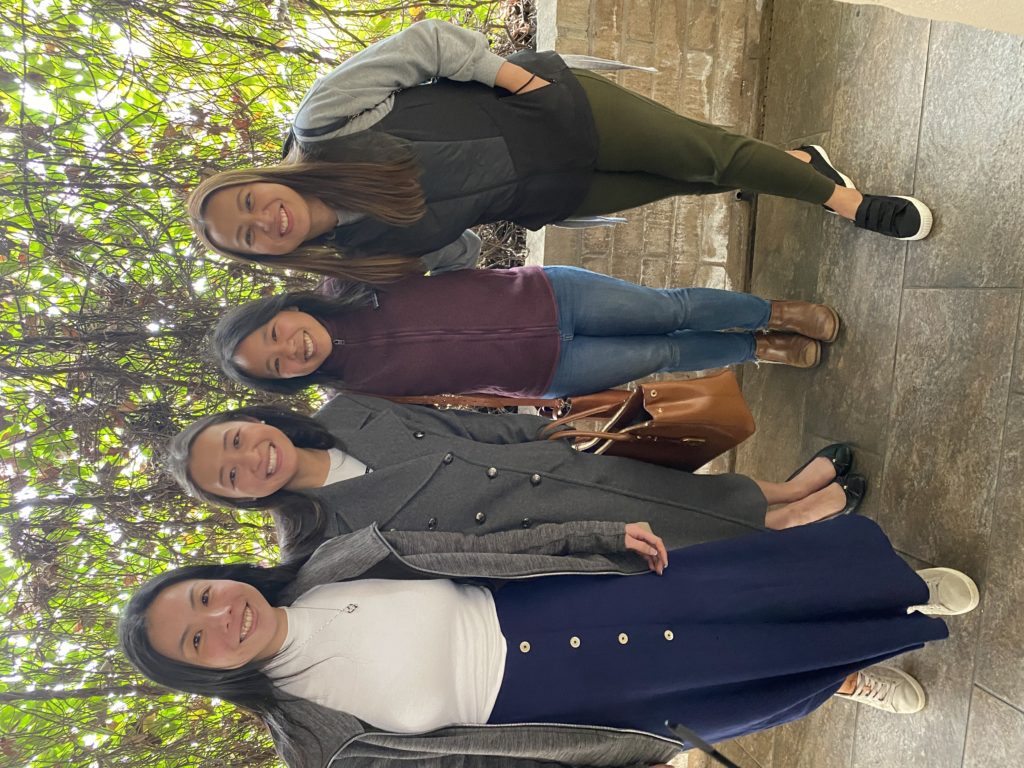 We're so happy some of`her classmates from Fordham have also arrived. They're wine tasting today in Napa Valley.
Isang tulog na lang