May 26, 2018
My sister is very creative. Aside from thinking of fun games to entertain all of us during the family reunion, she thought of setting up a mini sari-sari store as props for this year's gathering. She initially wanted to call it Tan Family Sari-sari Store, I suggested to name it after our parents, thus it became Ric & Fely's Sari-Sari Store. With some scrap materials she found in the garage, she and Bong created this corner full of Philippine goodies, tsitsirya, etc. The youngsters didn't know what it was all about. The goal was to introduce to our Fil-Am nephews and nieces a little bit about life in the Philippines.
Len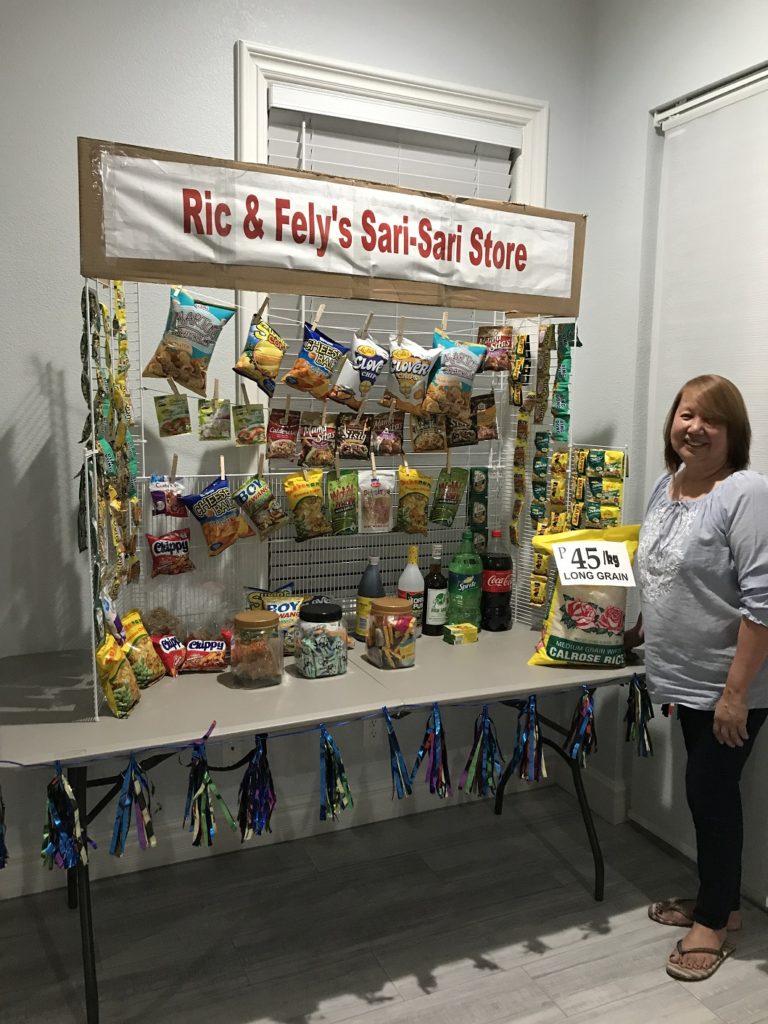 Len's best friend Angie flew in from Manhattan to celebrate with us. Angie lived with my parents and Len for many years before moving to New York City for love.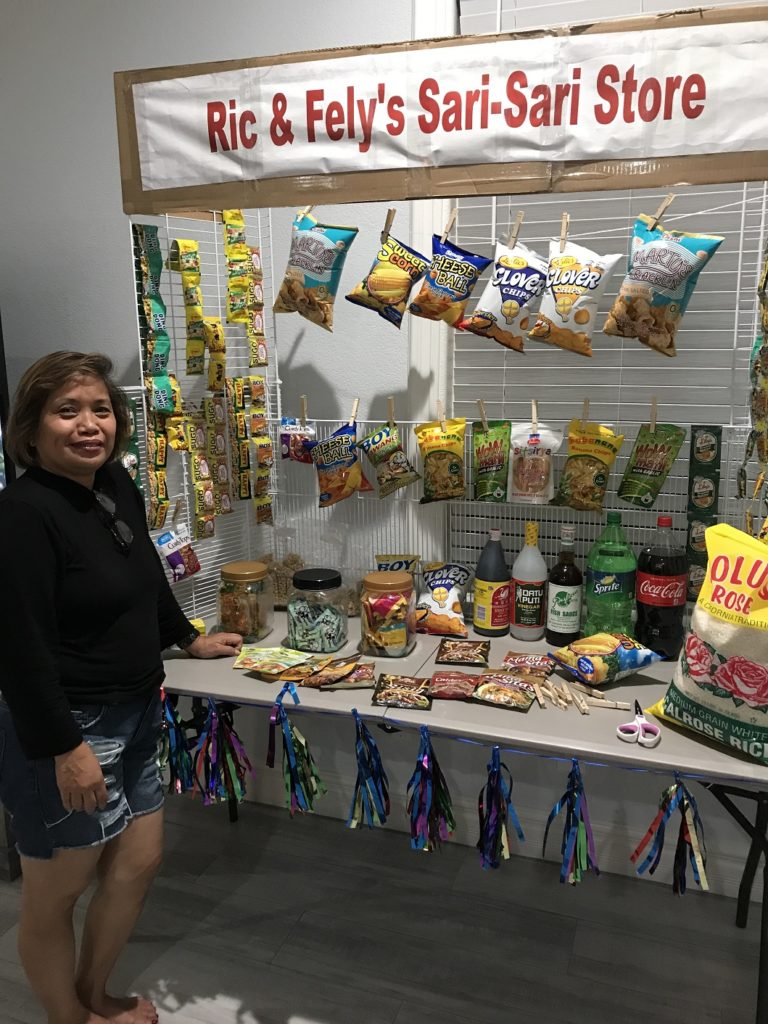 Some of the items were hand carried by Angel from Binangonan.  Meron pang Boy Bawang, Chippy.