March 15, 2020, Sunday
I don't have photos yet from the official wedding photographer.  I only have a few random photos from my cellular phone.  I should've taken  more photos and video clips from my own phone.  If I were just an ordinary attendee I would be busy taking  pictures of the lovely place and lovely guests.   As the mother of the bride, I was dazed.  I just stood there with nothing in mind.
Here are a few photos I retrieved from my phone:
1. Philip (the father of the groom), Letty Lugtu,  OMB, Wilna (mom of the groom), and Butch,  the very loving husband of Letty.
I've known Letty for more than 40 years.  Pareho pa kaming single nun. Butch was based in San Diego and his love letters to Letty arrived every single day like clockwork.    The internet and cellphone were not yet  in existence.   Butch's letters were delivered daily by the postman, 6 days a week. Once a week,  he and Letty spent an hour on the phone.   This weekly calls were scheduled and the telephone rang at the exact time.   If his letter did not arrive on a particular day,  for sure  Letty would get two letters on the following day.  Ibig sabihin he mailed a letter except that the postman (kartero) wasn't able to deliver it on time or it was a weekend.    Swerte si Letty kay Butch,  swerte rin si Butch kay Letty.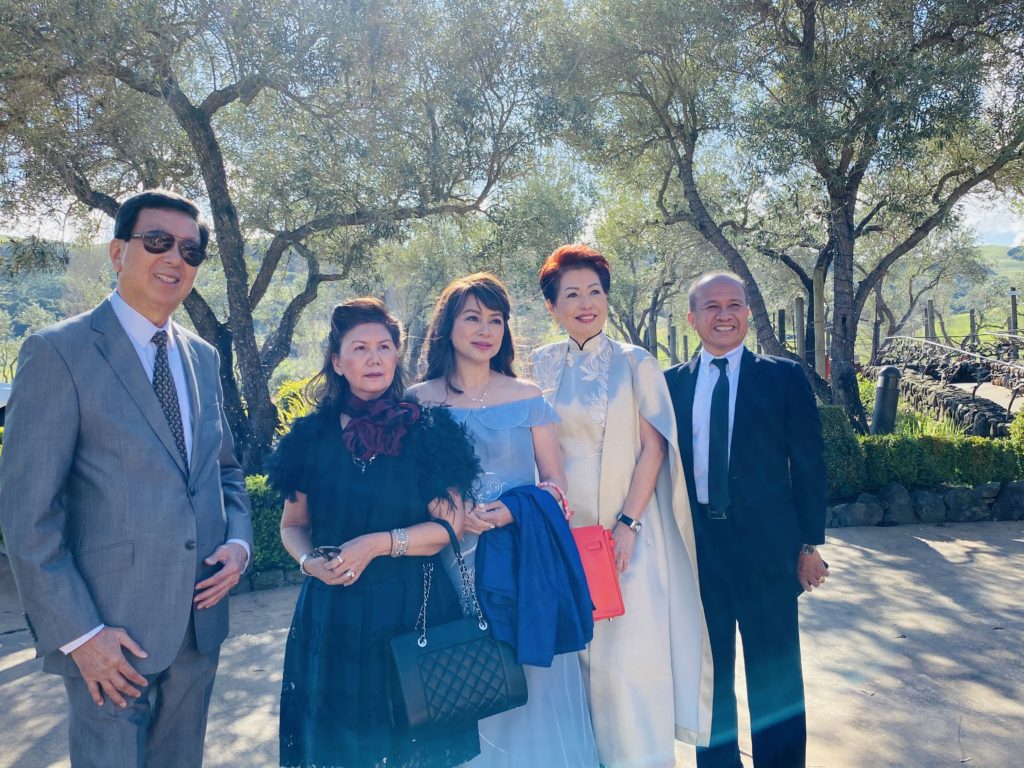 2. Kuya Lito and wife Dimple, me, my only sister Aileen. Len could not decide what dress to wear so she bought 5 different dresses for this occasion. I wanted to order a gown for her from Manila but it was a hassle. Meron pang pa-fitting-fitting. Better to buy off the rack, pagsukat mo okay na.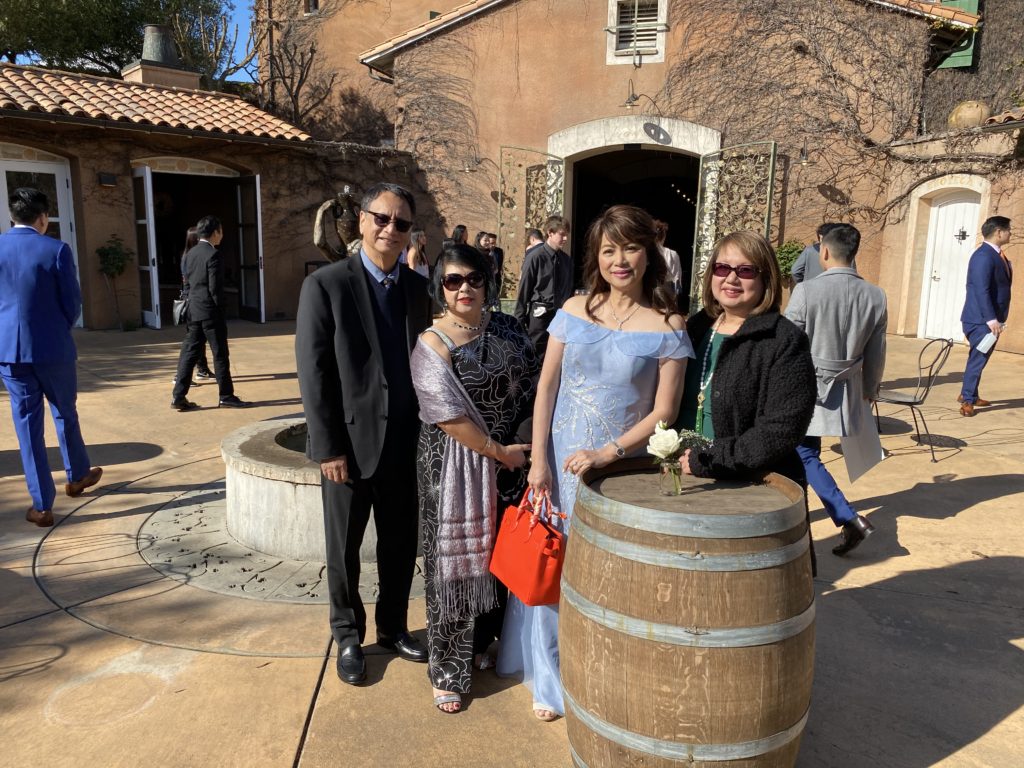 3. Len's two girls, Tintin and Kay. The youngest, Kim, was still in the limo keeping the bride company and assisting her with the veil.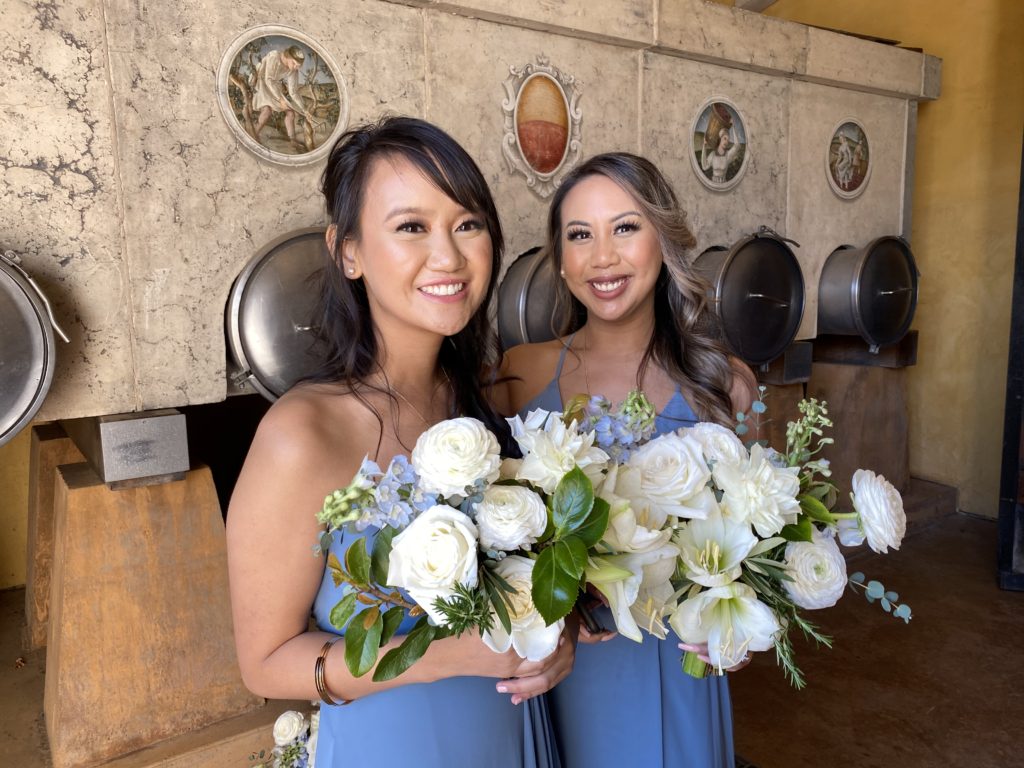 4.  The wedding ceremony venue is a small barrel room no longer being used by the winery but there are still several oak barrels inside.
Getting ready for the ceremony.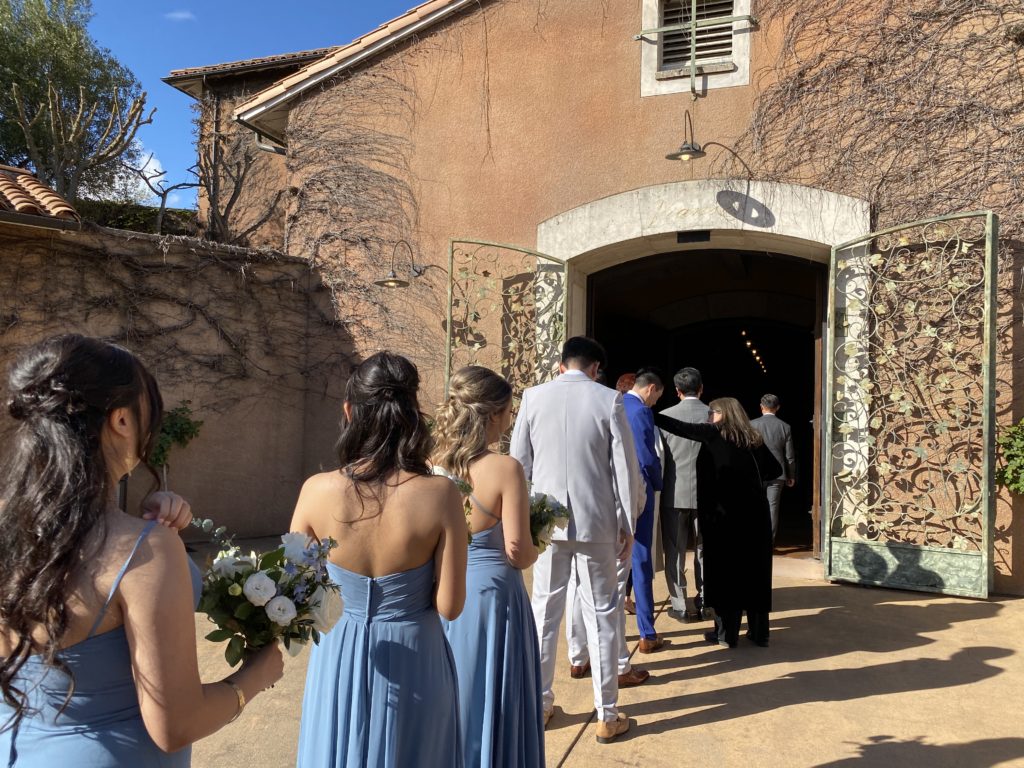 5.  We are already feeling rushed but I insist that Edmund takes our photo first  before we enter the barrel room.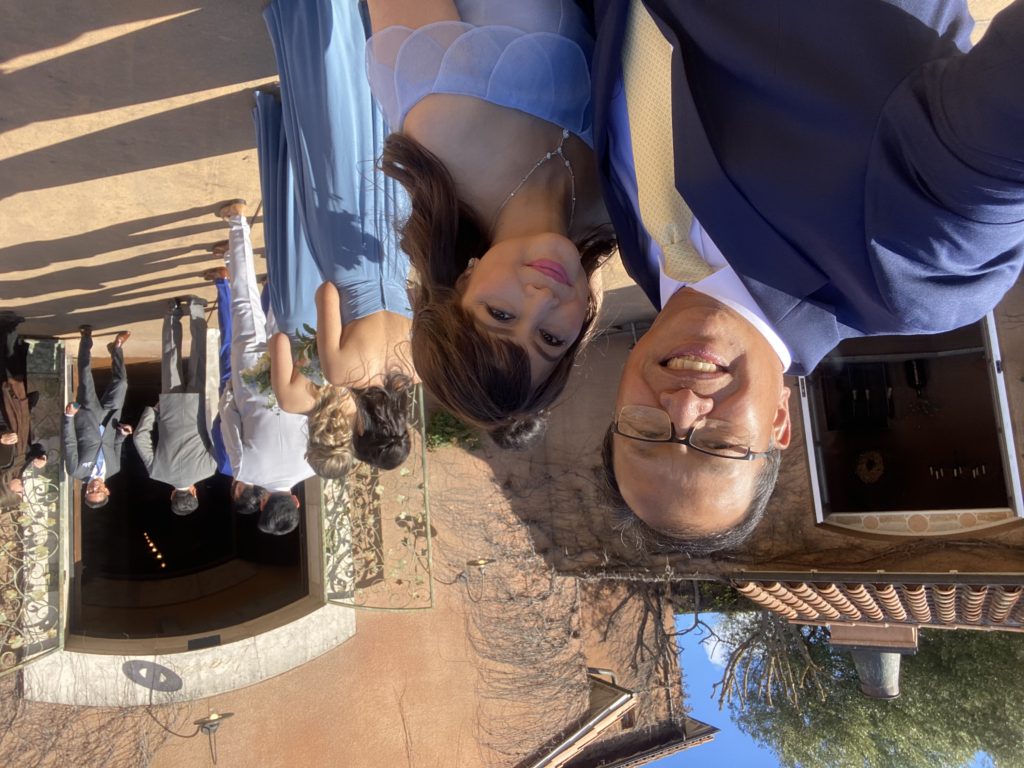 6.  Wait, photo muna, The three lovely sisters / bridesmaids and with the wedding officiant, my nephew Dr. Ric Tan.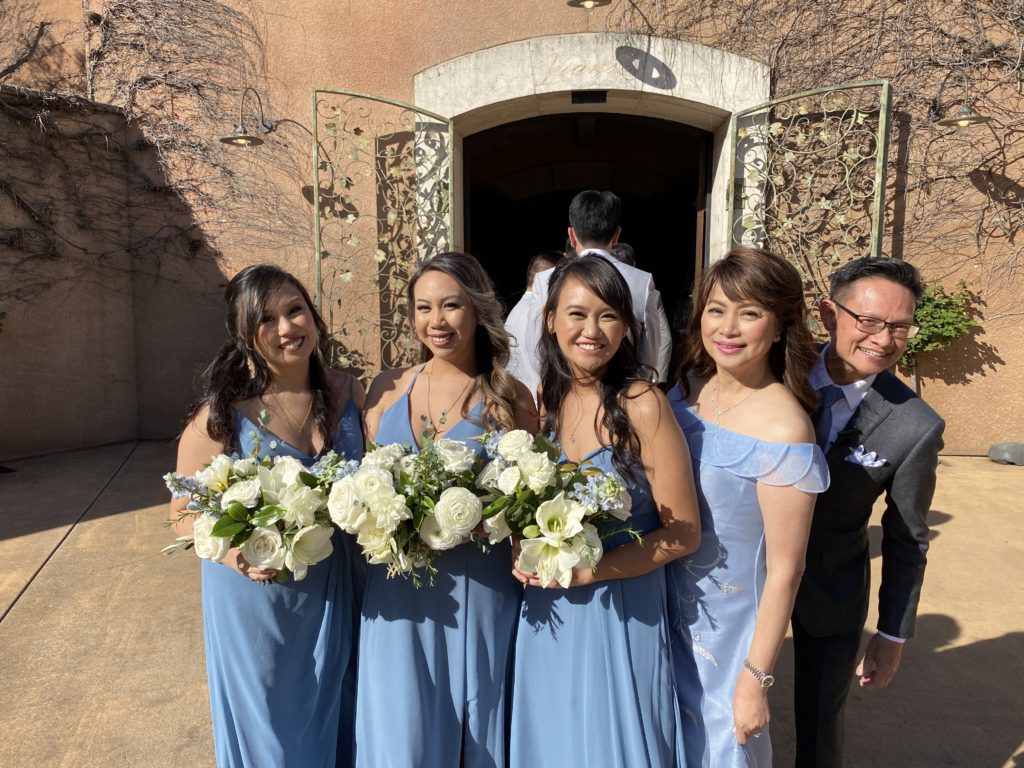 7.  Nakaka stress din pala.   Dali-dali yung selfie.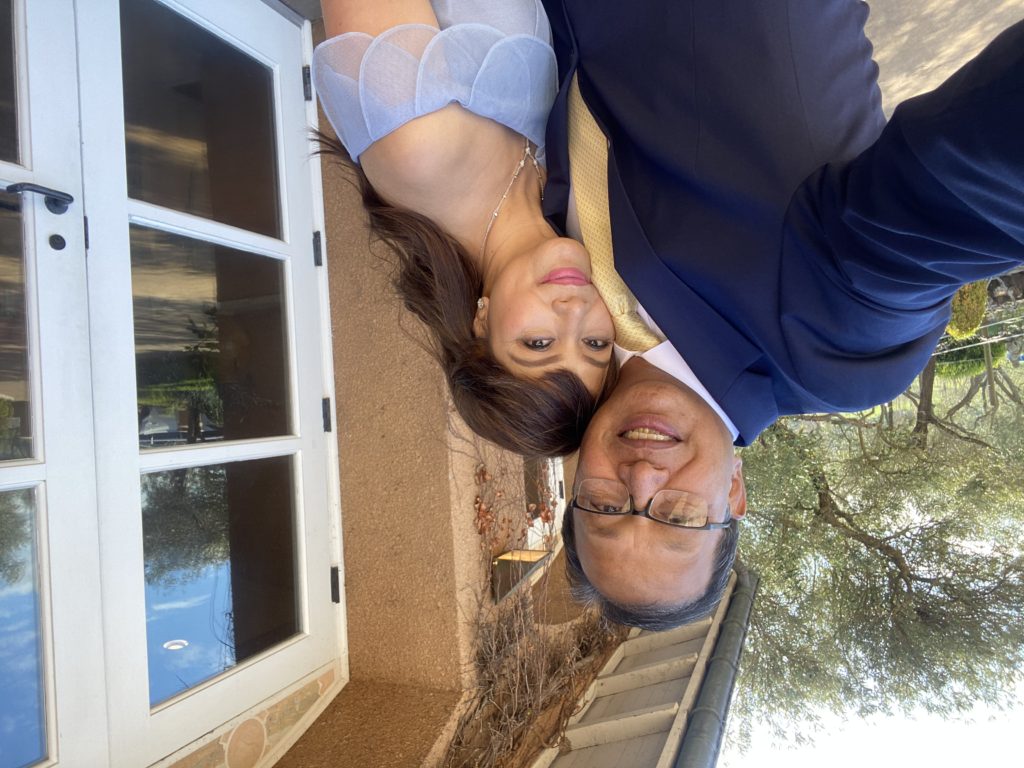 8.   We walked together to the front of the room.  There's  no altar, just a simple tiny space enough for the bride and groom, officiant, the three bridesmaids, Nyke, and the brother of the groom, Sherwin.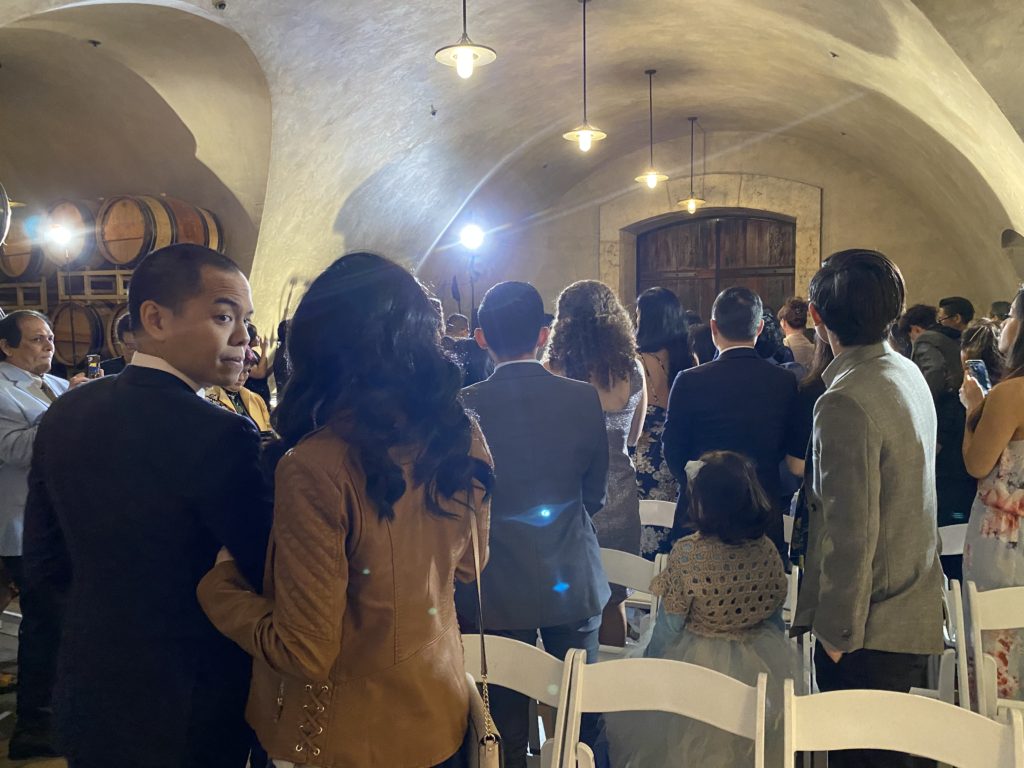 9. The tres Marias stand at the front while waiting for the bride.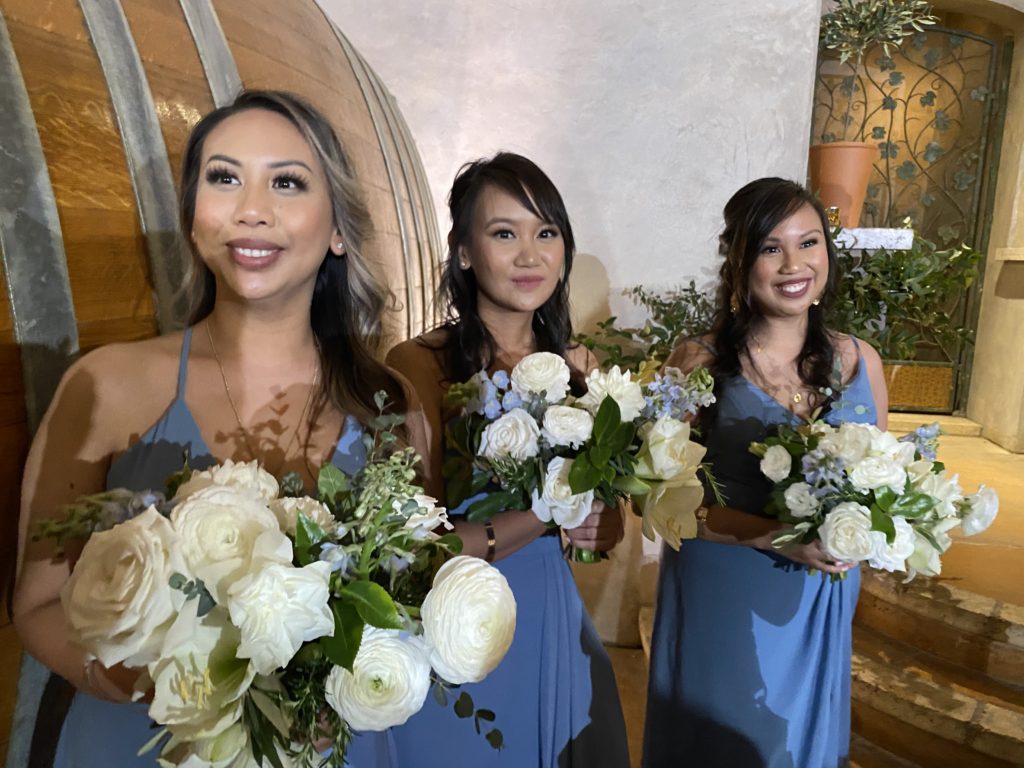 10.    I was the one who suggested to my daughter to play this particular song.  I thought it would be cool to play it while she's walking down the aisle instead of the traditional jan jan jarang, jan jang jarang…. I thought she didn't remember because that was three months ago.
Open sesame!